Techno

💗

Hearts – Open Air Raveolution
Saturday September 1, 11pm – 8am
THIS EVENTS LOCATION [CLICK HERE]

Date:  Saturday Sept 1, 11pm – 08am
Chillout Areas

Bar (Water, Coffe, Te,  Energydrinks and Superfood Shakes)
3D RGB Lasershow
JBL PRO Soundsystem
Uv Facepaint

Balloons
Bajamaja at location

We accept Swish + Creditcard at location 🙂
Weather at Location: [Here]

Technohearts Members only
Get your  Tickets Here 150 Sek
(scroll down)
---
Dj / Artist LINE UP :  STYLES: Mnml, Techno, Psytrance, Fullon.

🎧

Loviz Lane – Mnml, Deeptech [Technohearts Records]
www.lovizlane.com
www.facebook.com/lovizlane
www.soundcloud.com/lovizlane
🎧 Jones Gerdin – Tech, Techno [Passionsfrukt mfl]


🎧 Artax – [Menace-2-Sobriety/Z-Plane Recs] – Artaxortastisk psytrance –
https://www.facebook.com/ArtaxOfficial/


🎧 Dj Puppan PsyTrance, Progressive

www.facebook.com/djpuppanswe


🎧 Dj Zeb  [Dj & Artist] – Techno –
Technohearts Records
(Home of Toxic Journey, Live Mixed Djs Sets and Podcasts!)
Follow Zeb on:
www.djzebofficial.com
www.facebook.com/djzebofficial
www.instagram.com/djzebofficial/


🎧 Lauga [Techno, Ravenation Sthlm]
www.facebook.com/DjLauga/
https://www.facebook.com/groups/1455305281426751/
🎧 Dj Mato – PsyTrance [Passionsfrukt, Technohearts Records]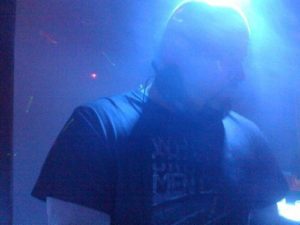 🎧 Dj Dean – [Passionsfrukt, psy]

🎧 Dj Ronny KwiZt [Oxytech Records] Techno
https://www.facebook.com/dj.ronny.kwizt/
CHECK BACK FOR FULL list off
DJS AND ARTISTS
---
🔘 Event on Facebook  (Share and invite)
www.facebook.com/events/2164790583767247/
🔘 Facebook Group (For support and questions)
https://www.facebook.com/groups/TechnoHearts/
🔘 More Links: Follow Us on Instagram
https://instagram.com/p/BTWhLsvFkeK/
🔘 LOCATION:
https://goo.gl/maps/1KxL31cwWjE2
Dont worry, We will Never cancel.
🔘 SOUND AND LIGHT BY: BOKALJUD.NU
We rent  out speakers, lasers, support and more.
#Djzebofficial #Deepsessions #toxicjourney #djzeb #Technohearts #openair #Puppan #DjPuppan #lasers #Psytrance #Techno #djdean #djmato #JonesGerdin
"Arrangören tar avstånd för all användande av illegala preparat"
Techno💗Hearts Crew
We Spread Sound / Love / Techno

---
🔘 TICKETS: We do need a donation to cover expenses at location or  HERE for 150 SEK / per Swish.

At location: We prefer Creditcard & Swish payments

---
SWISH Online Ticket Members Donation!

Swish 150  sek  to 0702002805,
PUT YOUR USERNAME+OPENAR Donation
That is your proof of ticket! (receiver is Sebastian Lopez)
---
Very Very Limited Early Arrival Tickets [Billetto] 80 SEK
+
Very Limited Early Bird Tickets [Billetto] 120 SEK


https://billetto.se/e/technohearts-open-air-raveolution-biljetter-306211
---
PLEASE READ THIS BEFORE SHOWING UP ON OUR EVENTS!
Thank you 😘
Technohearts Open Air Members
Sankt Göransgatan 67
11238 STOCKHOLM
mail@technohearts.com
0702002805