Techno

💗

Hearts – "Semi Open Air" HEARTBEAT [Tent Edition]
Saturday September 8, 11pm – 8am

Date:  Saturday Sept 8,  11pm – 08am

LOCATION : HERE + emailed to all members
TENT EDITION ( we are using big Tents for this event
Chillout Areas

Bar (Water, Coffe, Te,  Energydrinks and Superfood Shakes)
3D RGB Lasershow
JBL PRO Soundsystem quad stack (surround)

Uv Facepaint

Balloons
Foodtruck

We accept Swish + Creditcard at location 🙂
Weather at Location:  scroll down

Technohearts Members only
Get your  Tickets Here
or scroll down
---
Dj / Artist LINE UP :  STYLES: Mnml, Techno, Psytrance, Fullon.
🎧 Dadda – [AXALMIA] – PSYTRANCE
https://www.facebook.com/DaddaAxalmia
https://soundcloud.com/psydadda
🎧

Loviz Lane – Mnml, Deeptech [Technohearts Records]
www.lovizlane.com
www.facebook.com/lovizlane
www.soundcloud.com/lovizlane
🎧 Dj Zeb  [Dj & Artist] – Techno – Technohearts Records
(Home of Toxic Journey, Live Mixed Djs Sets and Podcasts!)
Follow Zeb on:
www.djzebofficial.com
www.facebook.com/djzebofficial
www.instagram.com/djzebofficial/
https://soundcloud.com/djzebofficial
🎧 Dj Puppan PsyTrance, Progressive

www.facebook.com/djpuppanswe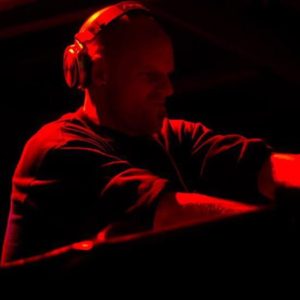 🎧 Lauga [Techno, Ravenation Sthlm]
www.facebook.com/DjLauga/
https://www.facebook.com/groups/1455305281426751/
🎧 Dj Mato – PsyTrance [Passionsfrukt, Technohearts Records]
www.djmato.com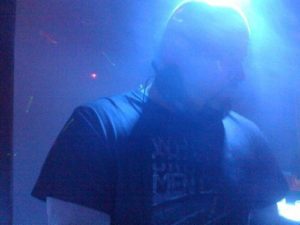 🎧 Dj Dean – [Passionsfrukt, psy]
http://www.djdean.se

🎧 Chris Allan Zander
CHECK BACK FOR FULL list off
DJS AND ARTISTS
---
🔘 Event on Facebook  (Share and invite)
https://www.facebook.com/events/1019500511550925/
🔘 Facebook Group (For support and questions)
https://www.facebook.com/groups/TechnoHearts/
🔘 More Links: Follow Us on Instagram
https://instagram.com/p/BTWhLsvFkeK/
🔘 LOCATION: https://goo.gl/maps/j41LuW9K3vT2
+ EMAILED OUT
Dont worry, We will Never cancel.
🔘 SOUND AND LIGHT BY: BOKALJUD.NU
We rent  out speakers, lasers, support and more.
#Djzebofficial #Deepsessions #toxicjourney #djzeb #Technohearts #openair #Puppan #DjPuppan #lasers #Psytrance #Techno #djdean #djmato #JonesGerdin
"Arrangören tar avstånd för all användande av illegala preparat"
Techno💗Hearts Crew
We Spread Sound / Love / Techno

---
🔘 TICKETS: We do need a donation to cover expenses at location or  HERE for 150 SEK / per Swish.

At location: We prefer Creditcard & Swish payments
---
SWISH Online Ticket Members Donation!

Swish 150  sek  to 0702002805,
PUT YOUR USERNAME+OPENAR Donation
That is your proof of ticket! (receiver is Sebastian Lopez)
---

https://billetto.se/sv/e/technohearts-heart-beat-tent-edition-semi-open-air-biljetter-307603
Very Very Limited Early Arrival Tickets [Billetto] 80 SEK
+
Very Limited Early Bird Tickets [Billetto] 120 SEK
+
Standard Ticket [Billetto] 150 SEK
---
PLEASE READ THIS BEFORE SHOWING UP ON OUR EVENTS!
Thank you 😘
Technohearts Open Air Members
Sankt Göransgatan 67
11238 STOCKHOLM
mail@technohearts.com
0702002805